Margate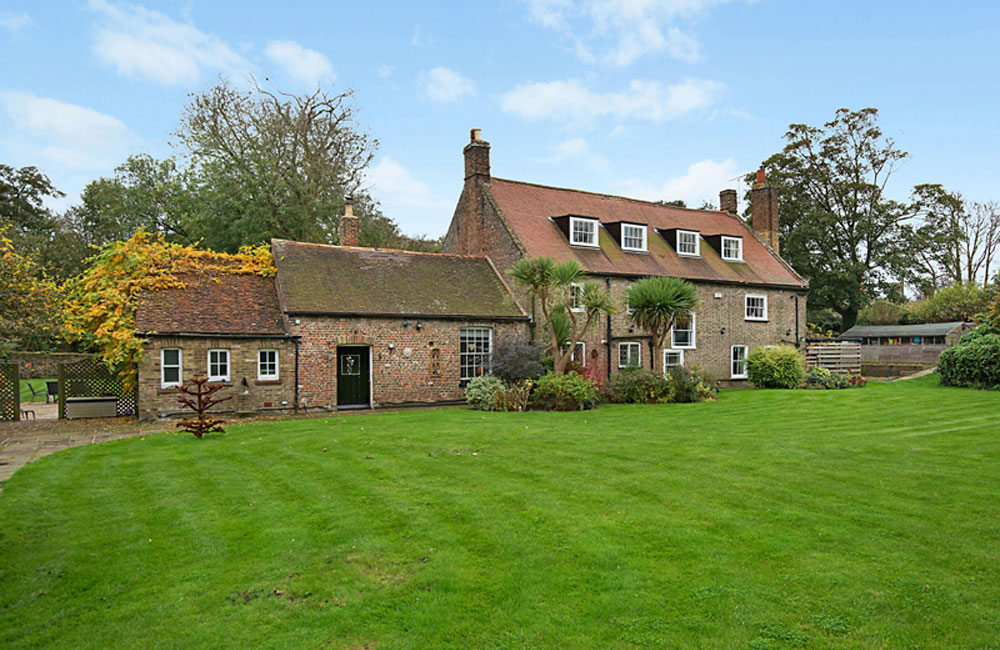 Margate Attraction
These days, Margate fizzes with artistic energy. To traditional, holiday-town charms, add a world-class art gallery. To sandy beaches and sparkling bays, add a cool café culture and tempting retro shops. It's exciting, it's energising and you're invited to take part.
The internationally-acclaimed Turner Contemporary, brilliantly showcasing historical and ultra-modern work. It's brought together pieces by JMW Turner, so famously inspired by Margate's stunning seascapes, and avant-garde local artist Tracey Emin.
The regeneration continues with the revival of Dreamland. 'The UK's original Pleasure Park' with historic rides, classic side shows, eateries and evocative spaces set within a landscape ideal for hosting themed festivals and special events.
Margate's Old Town rejoices in a funky vibe. Here chic eateries, galleries, vintage shops and chilled-out cafes rub shoulders with traditional seaside delights: candyfloss stands; fish and chip shops; seafood stalls. The reinvigorated Harbour Arm is home to stylish spots to eat and drink.
Just 5 minutes from the Old Town you will find emporiums of everything antique, old fashioned and unusual at RG Scott's Furniture Market and Junk Deluxe.
From family-holiday nostalgia, to historic sights, Margate's rich history is everywhere. Rediscover childhood toys in the Hornby Visitor Centre. Explore the Shell Grotto's subterranean, shell-lined passages. Tackle the challenging, 18-hole Strokes Adventure Golf.
For more than 100-years Margate's Winter Gardens have drawn big-name acts, from the Beatles to the Kaiser Chiefs. The town's Theatre Royal is the second-oldest in the country, while the Tom Thumb Theatre is one of the smallest theatres in the world.
August brings an explosion of colour and sound, as Margate's vibrant, annual carnival procession snakes through the town over Margate Soul Weekend.
Food & Drink
Margate
Cinque Port Arms - A great new venue right next to the Dreamland entrance opposite Margate Sands. Great, light and roomy with a lovely atmosphere.
Ziggy's Rooftop Bar - Another new bar for Margate, this time on the rooftop and next door to the Dreamland entrance. Great atmosphere, drinks and amazing views. One not to be missed, especially on a sunny day!!
Sands Hotel - The airy and contemporary Bay Restaurant enjoys superb views over the beach, and the large west-facing terrace offers the option of al fresco dining when the weather is kind! The main entrance is located at 42 High Street, and we are open for breakfast, lunch, afternoon tea and dinner for both residents and non-residents alike. Our chef, Ryan Tasker, offers a modern European menu inspired by both local and seasonal produce. Along with beautifully presented dishes and service that is attentive, but not intrusive, your experience will be one to remember.
Giorgios - Primarliy Italian but with a great choice on the menu with burgers, steaks and specials. A great vibe and modern eating place. Also a bar but not as popular as a bar, nice to have a drink before or after a meal.
The Light House Bar - On the harbour arm. Drinks and some food but more light snacks as and when available.
The Glass Jar - Lovely Coctail Bar on the sea front. Well worth a visit.
Woody's - Just opposite the harbour, great for lite bites, coffee or drinks any time of day.
Sundowners - Margate's LGBT Bar - open until late most nights. Great for a Sunday lunch also, good value.
Café G -Located at the bottom of the High Street, a nice place for a coffee, lunchtime snack.
The Cup Cake Shop - Located in the Margate Old Town, teas and cup cakes of course.
Broadstairs
Peens - Trendy eating. Burgers / Fish and specials, right on the sea front.
Wyatt & Jones - You will need to book in advance. For the classier meal, reflected in the quality and pricing.
Westgate
The Regency Tandori - A great Indian Restaurant, just the other side of the railway bridge, out of the back garden, turn right, over the bridge, turn left and you're there.
CC's Gin Bar - A great local bar in Wesgtate, my favourite in the town. Not always open so worth a check. A wide range of gins and a lovely atmosphere. In Station Road, opposite the Westgate Tandori.
Paul's Bar - Café Bar and sometimes open in the evenings, Fri / Sat, sometimes Thursday. Out the back of the garden, turn left this time, over the bridge, turn right and you're there.
The Swan - A traditional pub on the seafront of Westgate bay. Great sea views and on a sunny day fantastic to sit and relax. Food is good value and of a traditional pub menu and style.
Places of Interest
Visitor Attractions
Dreamland Amusement Park
This has transformed the town with many other attractions, some £25M has been spent on it this year and opening night there was a sensational atmosphere. A great place to have a wander, enjoy the rides and get a drink perhaps at most times of the day or evening - www.dreamland.co.uk
The Turner Contemporary Art Gallery
Free to enter and hosts many different art collections at different times of the year - www.turnercontemporary.org
Margate Old Town
Visit for bars, restaurants and shops. Great views of the harbour and chill on the piazza on a sunny day.
The Shell Grotto
Margate's wonderfully mysterious and amazing underground tunnels lined with over 4 million shells. It's one of the wonders of the world, right here in Margate and is a Grade I listed monument. You can't come to Margate and not visit The Shell Grotto!
31 Grotto Hill, Margate, CT9 2BU
Tel 01843 220008
The Powell Cotton Museum
An eccentric and fascinating museum built by the Victorian adventurer Major Powell Cotton, who created a unique collection from his extensive travels across the globe. Large-scale, double-height dioramas, taxidermy displays, weapons, ceramics, art and archeology on a huge scale, set in a stately home with grounds and gardens to explore. There is also a restaurant cafe and farm shop with local produce.
Powell-Cotton Museum, Quex House and Gardens, Quex Park, Birchington, CT7 OBH
Tel 01843 842168
The Tudor House
Margate's oldest building, the Tudor House is a Grade II* Listed 16th century timber framed house situated on King Street. You'll find it enroute from The Old Town to the Shell Grotto. They hold events and are open at weekends. If you visit The Ambrette restaurant, it's right next door.
1 King Street, Margate CT9 1DD
Crate Studio
Artist led exhibition space and studios tucked behind Margate's High Street.
6 Bilton Square, Margate, CT9 1DX
The Theatre Royal
Just across the square from The Reading Rooms, The 18th century Theatre Royal is England's second oldest provincial theatre. They have a wide variety of performances and the panto is a must!
Addington Street, Margate, CT9 1PW
Tel 0845 130 1786
Tom Thumb Theatre
Just up the road in Cliftonville the Tom Thumb is England's second smallest theatre. It's one of our favourite and most exciting venues. We had our wedding party there, so it's got a special place in our hearts!
Eastern Esplanade, Cliftonville, CT9 2LB
Tel. 01843 221791
Coast
Botany Bay
A treasure of a beach. Declared by The Times as one of the country's best secret beaches. It makes us so glad that we live here. Beautiful sand, rock pools and cliffs.
Kingsgate
Right next to Botany Bay. You can walk round if the tide is out. One of the finest collections of sea caves in the country.
Sandwich & Pegwell Bay Nature Reserve
National nature reserve with wide range of wildlife, orchids and wetland birds. Picnic site and bird viewing hide available.
Sandwich Road, Cliffsend, Ramsgate, CT12 5JB
Minnis Bay
A long, expansive beach with a raised sea wall that goes all the way to the historic Reculver Towers which takes you through a nature reserve. Also popular with kite surfing and other water sports.
Joss Bay
The best surfing beach in Thanet. Home to the Joss Bay Surf School - www.jossbay.co.uk
Many many more - too many to list here. Google places to visit in Thanet and you'll have a range of places nearby, just ask me for any local knowledge as I've lived here all of my life.